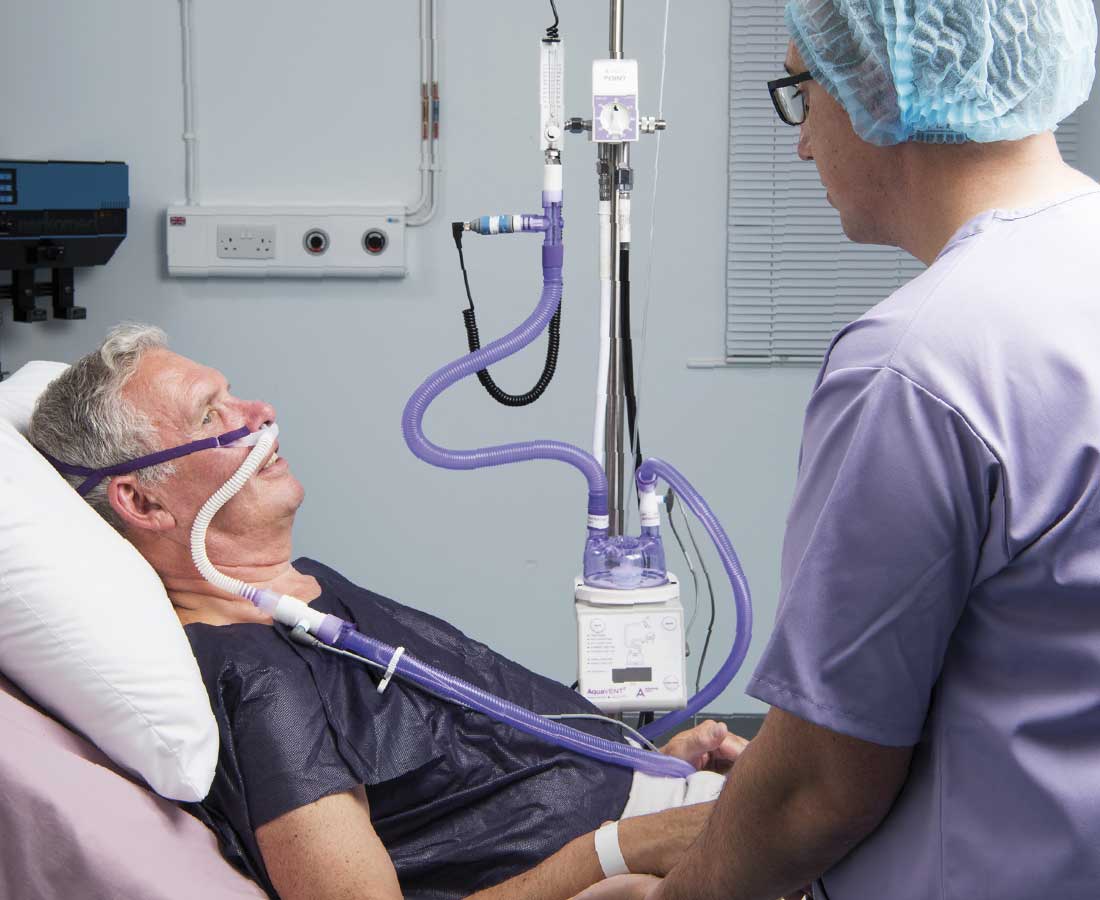 POINT® (Peri-Operative Insufflatory Nasal Therapy) delivers heated and humidified High Flow Oxygen Therapy for peri-operative applications including the THRIVE technique.
Helping prevent peri-operative pulmonary complications.
Pulmonary complications may present at any stage of the patient's peri-operative experience.
POINT® delivers humidified high flow oxygen therapy to support your patient during the peri-operative period.
Applications include:
Airway management
Laryngeal surgery
Deep sedation
Bronchoscopy
Special care dentistry
High risk patients (high BMI, Obstetric)
Post operative respiratory support